Cutting-Edge Commercial Roofing Solutions, from Foam Roofing to Roof Repairs
Embrace the future of commercial roofing with RoofTechPro Ltd. Our solutions are driven by the most advanced roof coatings and foam roofing technology applications in the business.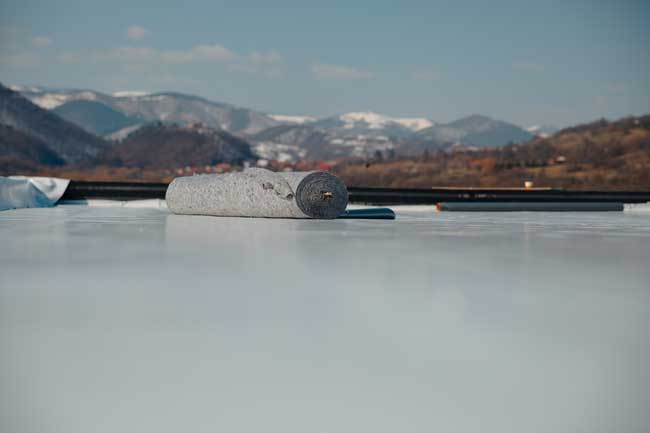 Precision Foam Roofing Application for Superior Results
At RoofTechPro Ltd, we utilize monolithic polyurethane, a closed-cell foam that tenaciously bonds to any roof shape, size, or slope. This not only becomes an integral part of your roof but also ensures a seamless barrier on flat roofs. By varying the foam's thickness, we provide a positive slope for efficient drainage, accommodating the most distinct foam roofing designs.
Advanced Roof Coating Solutions
No matter the size or slope of your roof, our solvent-free 100% silicone roof coatings rejuvenate weathered and leaking roofs. The durable, glossy, seamless membrane formed by our coatings guarantees robust protection against permanent ponding water, ultraviolet light, and severe weather.
Expert Roofing Repair Services
We implement a patented silicone roof patch design that stays flexible indefinitely, resolving roof leakages. Even under permanent ponding water, our patch remains UV stable and resists degradation, neither chalking, cracking, nor peeling. This assures long-lasting durability for your commercial roof.
Connect with Us for Premium Commercial Roofing Services
Choose RoofTechPro Ltd for your commercial roofing needs, as the future of roofing technology is here already. Whether you need foam roofing or roof repairs, we've got you covered. Reach out to us at (330) 353-3365 or info@rooftechpro.com for the roofing solutions you deserve.